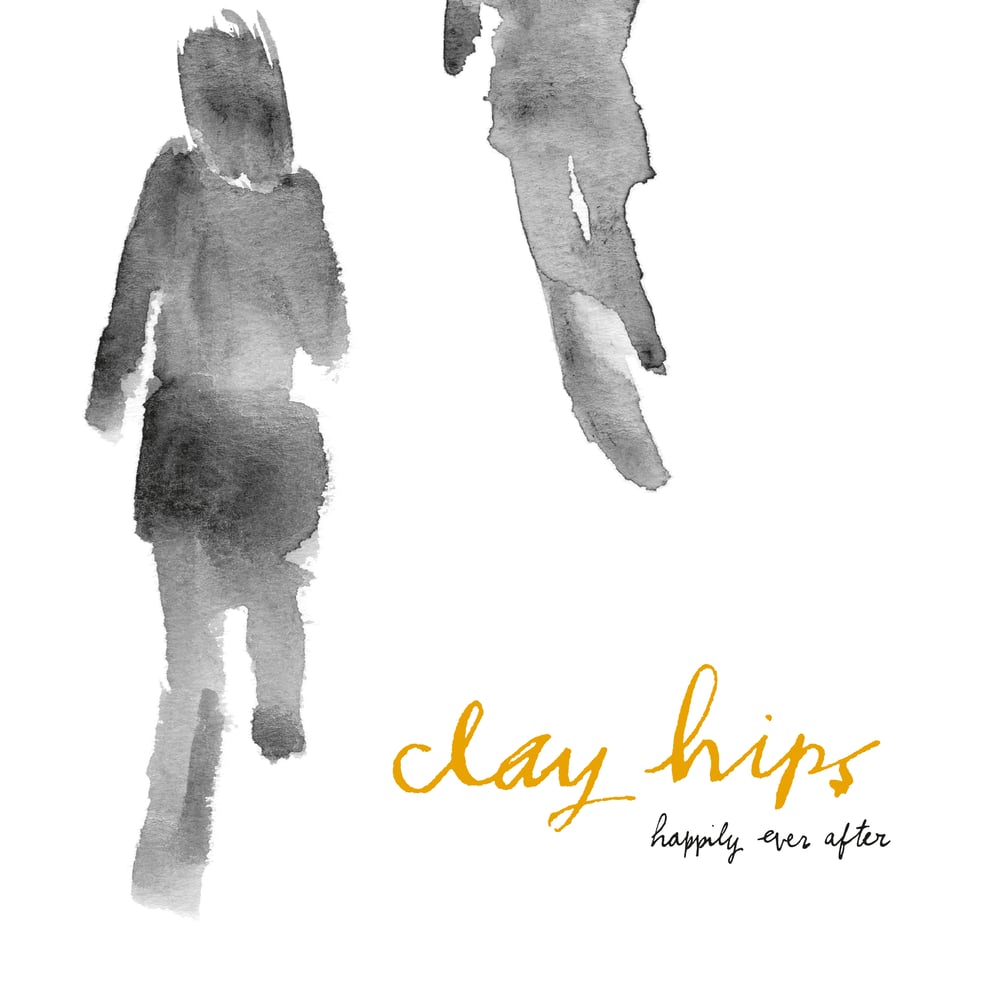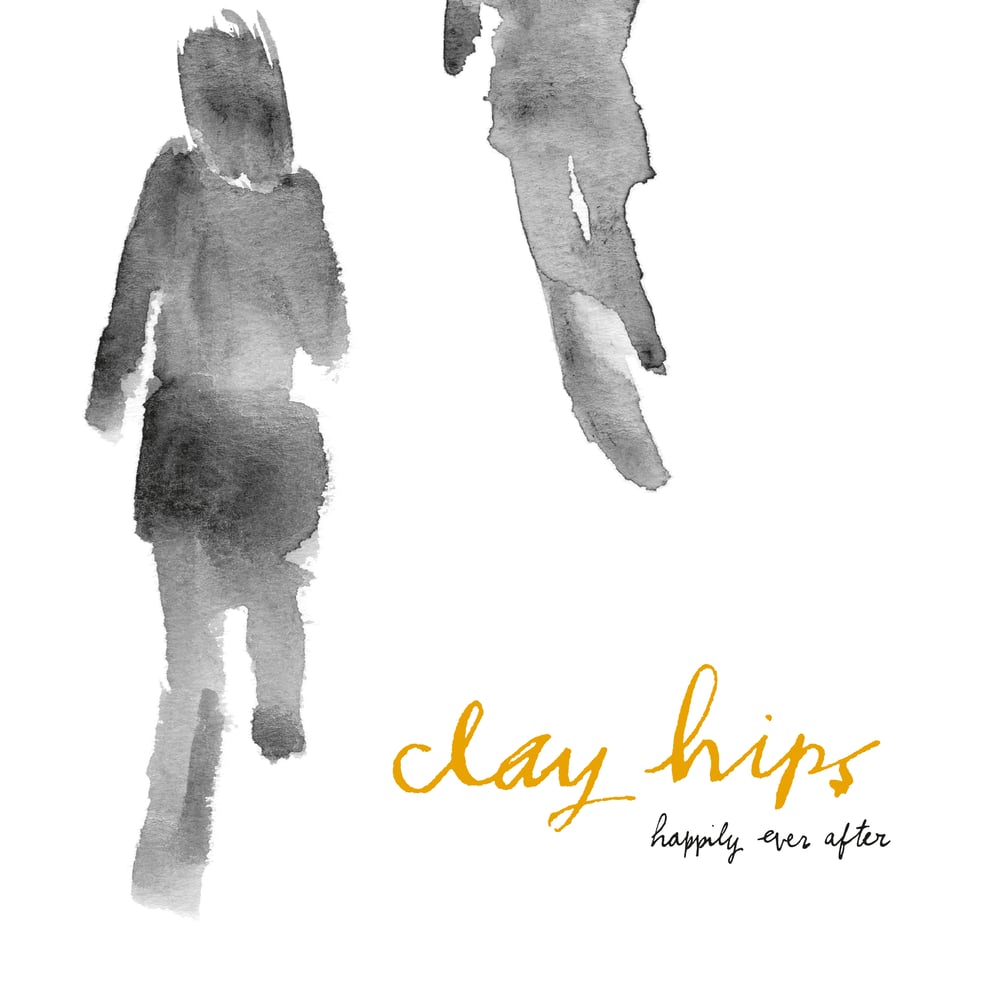 Clay Hips. Happily Ever After 12'' LP
by Clay Hips
€12.00
Ref. ANNIKA103
12" LP versions:
- 12" Black Vinyl. Limited to 150. Numbered. ONLY 20 COPIES LEFT, WITH PACK #1 !!!
- 12" Grey Vinyl. Limited to 150. Numbered. ONLY 5 COPIES LEFT, WITH PACK #2 !!!
Happily Ever After by Clay Hips
releases June 1, 2018
Andrew Leavitt and Kenji Kitahama are Clay Hips
With help from
Beth Arzy vocals on Disappointed
Marc Frank drums and percussion
Matthias Fahn viola
Philipp Müller violin
Artwork and calligraphy Lupe Núñez
Typography and layout Gregorio Soria
Recorded at Alpenstraße Studios, Sunlight Studios, Russell Street Studios
Mastered by Xavier Alarcón
All songs written and produced by Clay Hips
All rights reserved. © Annika Ediciones, 2018.
***
BIO
Clay Hips is a new band, yet the partnership at its core spans more than 20 years. And Clay Hips is an American band, but European as well. And Clay Hips' self-titled debut was a mere 10 days in the making, albeit following almost a decade of incubation.
To explain…
Andrew and Kenji — who are Clay Hips — met in the late '90s, in their adopted home base of San Francisco, first at a party (of which Kenji has no recollection) and then at a record store, where a conversation about music quickly revealed an astounding mutual appreciation for various esoteric touchstones: British underground pop of the 1980s (Felt, McCarthy, The Pastels, the cult label él Records) and its '90s progeny (The Field Mice, Heavenly, Belle and Sebastian), and American sunshine/soft pop of the '60s and '70s (Roger Nichols and the Small Circle of Friends, Carpenters, The Millennium). Within days, the seeds of their first band, The Fairways, were sown. Expanding to a five-piece, The Fairways quickly became one of the Bay Area's primary exponents — alongside the likes of The Aislers Set and Poundsign — of a local groundswell of bands playing a hyper-melodic, decidedly American interpretation of Anglophile influences. Their album, 2000's Is Everything All Right?, drew acclaim worldwide — especially in Japan, where the band toured and played in-stores to enraptured audiences of kids who looked very much like them.
But almost no sooner was one of the songs from their album placed in a Kirsten Dunst-starring teen comedy than the band came to an amicable end, Andrew and Kenji moving to Finland and Germany, respectively, to be with the loves of their lives.
Throughout the ensuing years, both kept busy with music (especially Kenji, whose most recent group, Friedrich Sunlight, has appeared everywhere from the pages of German Rolling Stone to stages shared with The Monochrome Set and former Go-Between Robert Forster), but their eagerness to make music with each other again was hampered by distance. Andrew, who eventually settled in Ireland, visited Kenji at least once a year, and the notion of Clay Hips — if only in name — was conjured close to 10 years ago. But other than some home recordings, and a handful of public performances too impromptu and under-the-radar to qualify as "gigs," Clay Hips was little more than a vague ambition longing for actualization….
…Until earlier this year, when Andrew arrived again at Kenji's doorstep. Armed with their accumulated catalogue of songs and the determination to finally make the Clay Hips concept concrete, they recorded the 10 songs that make up their debut in 10 days, largely in Kenji's front room with the help of a few of the many musicians within his orbit. The result — simultaneously the sparest and most sophisticated music of their lives — is a record for all seasons: as intimate as a whisper confided between friends, and as expansive as the lifetime of experience that leads to that moment. It was worth the wait.
Michael White, April 2018